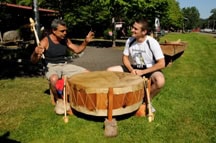 Railroad Days is the annual community festival celebrating our spirit and origins as a railroad and logging town, and the home of the Snoqualmie Indian Tribe. The event is held in Historic Snoqualmie, in and around the Northwest Railway Museum. Volunteer firemen and their wives organized the first festival in 1938, and the popular event is still going strong.  Last year about 10,000 visitors attended the festival.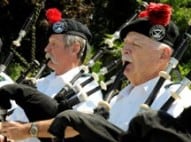 The 76th edition of Snoqualmie Railroad Days will feature traditional favorites:  Train Rides, the Grand Parade, Fun Runs, 3 stages packed with entertainment, the Legends Car Club Show and lots of vendors.  Returning from last year are Art in the Park, featuring artists-in-action, the Plein Air Paintout, Children's Paintout, wine and beer gardens, Timbersports, amazing musicians, and free wagon rides.  
Snoqualmie Railroad Days is your community festival – one stop for family fun. You won't want to miss it!

Past Platinum & Gold Sponsors: